Frederico Lapenda
CEO/Founder
With over 16 years of experience in the entertainment industry, award-winning producer Frederico Lapenda has worked successfully in all fields of the industry. As a filmmaker, he has produced many films and documentaries under his company Paradigm Pictures and eight of them were released theatrically. Prior to Paradigm, Lapenda was a filmmaker/producer at Peter Guber's Mandalay Entertainment Group.
Acknowledged by industry magazines as one of the pioneers of the style of mixed martial arts (MMA), Lapenda has produced over 100 Cage Fights in Japan, Russia, Israel, Brazil, US, The Netherlands, Bosnia, Jamaica, Aruba, etc. His "Combat Mortale" TV show ran on Channel 22 in Los Angeles for three years, achieving double-digit ratings and establishing Lapenda as the first producer to be on U.S. television with an MMA show.
Lapenda introduced Pay Per View to Brazilian television, his fighting franchise World Vale Tudo Championships (WVC) was the fourth MMA show to air in US PPV, he produced for highly-rated TV show for "Fox Files." Lapenda has also ventured into the music industry and has co-promoted such live concert acts as Alanis Morissette, ZZ Top, The Calling and many others in his native country Brazil.
Always ahead of the game, May 2011 Lapenda promoted and produced the first ever Pay Per View event on YouTube out of Moscow. The stunt generated incredible hype with the business media around the world including The Wall Street Journal and Yahoo Finance who strongly praised Lapenda's efforts.
Fight Game is a revolutionary combat sports brand focused on bringing fans and fighters closer together through social networking, video gaming, Internet and TV broadcasts, news website, and a hot new clothing line including casual wear and fight gear. Sponsored Fight Game athletes will not only become familiar faces to mainstream media but will also get the support needed to improve their game and rise to the highest levels of their sport, be it mixed martial arts, jiujitsu, judo, wrestling, or kickboxing. Stay in touch with Fight Game.
Bas Boon
President/Co-Founder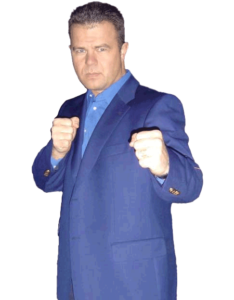 Bas Boon is the co-founder of FIght Game and Golden Glory Fighting Team, a network association of mixed martial arts fighters and kickboxers headquartered in the Netherlands, Curacao, and Thailand. He has trained and managed the likes of Alistair Overeem, Semmy Schilt, Sergei Kharitonov. Stefan Leko, Marloes Coenen, Siyar Bahadurzada, Errol Zimmerman, Gokhan Saki, Nieky Holzken, Peter Arts, Ruslan Karaev, and many more. Below is the biography on the Golden Glory website:
At the age of 17, Bas Boon began his first sports oriented company, Nikko Toshogu sports. This company sold and produced martial arts equipment. Nikko became enormously successful (still exist today) and quickly spawned several other businesses, including Nikko Toshogu Press (production company). As a teenager, Boon became the youngest promoter of professional martial arts competitions sponsoring Thai Fighting and Kick Boxing events throughout Europe, promoting and producing more than 300 shows world-wide. As Fight producer, Boon was responsible for conceiving and creating 22 episodes of the series Oriental Fight Promotions ( OFP partners were Cor Hemmers and Joop Musterd). The Super Channel across Europe broadcast these first full-contact kickboxing fights. He also produced 20 martial arts programs televised by Euro-Sport.
In 2012 Bas Boon sold his Golden Glory management and trademark assets and his Nikko library to Glory Sports International and was active in the last years as a Glory partner. Since then he has been running a real estate fund in Thailand and has built and sold two Tech companies.